About the blog
Qoba.lt is a blog about computer science (mostly), and its contents is placed into public domain (unless otherwise specified). It is held by Qeole.
---
About me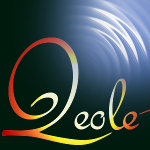 I am a French PhD candidate PhD and R&D engineer in computer science (networks). "Qeole" is the nickname I use on this blog and for some personal contributions to various projects.
I am interested in topics such as free (libre) and open-source software, open access to research, rights to privacy, free culture, and a lot more.
I modestly contributed to Mozilla's code in 2014–2015, and I still maintain a couple of add-ons for Firefox and Thunderbird as of this edit (end of 2017).
My tracks on the web

GitHub: Qeole

Mozilla:

StackExchange: Qeole

Twitter: @qeole

Wikipedia: French user page (nothing on English user page so far)
Edit: This is not really up-to-date now, but it's a start!
How to contact me
Other than through one of the above profiles, you can reach me:
on IRC

On Freenode (chat.freenode.net) or Mozilla (irc.mozilla.org) networks, under the nick "qeole"

by email

At qeole@qoba.lt. My GPG public key is available at the bottom of this page.
---
Some links
Here are some other blogs or websites that I appreciate, sometimes from people I know; you may be interested by their contents.
---
GPG key
Download it, or
-----BEGIN PGP PUBLIC KEY BLOCK-----

mQINBFr1WzUBEAC3IefRBsnMrBHWW3LMG6jZ5fqvOifg7ytZhzuNXIB+3IB55Vwm
SPYmPhAG20DFEmqGsRUOXzU4QqQFhsNuUEqsf+bgSU78vsmC0e4GpZggONtJhOBm
MPLObr5CAlbMlboX/64ZgTYtrbTWNje+MEfvgr3SfJfvJHSjqDY5qNyjwGA69wgy
9k3f1tns5U+plQKTMrnovHxbaFcwJ7LblunqPaR9g6uClHWoJNfGaS+TqQ43nVa5
e4sRGGA/9YlFGn71aT5sUnAx8Is3XP4CExgD07dWUMkoTvVrXpVY5pxNTqg641Em
Fy9RQmQMwjDfcF9M9sn/I35HNxxHmjd9q64VZZs28dQBJeQH4nMxI8y0PtkGDc1b
wluSyocHcxqNsltZ1FmaOyUTAQezRJBUHwol7k55oAcYZzYzdGZ9a+vMtiua8yoJ
kpBPip1A8D6vvWRInIwgL+gJAMe6InD9tZbXCV10s8Rs9rwhbZeQjzBkjRVgRfXv
s8Esi0N41Q5CxmD4/dMoz/DCkJTKkP6tx/gwEvb8otid/sgbXCgXJ2YvXwb2RVpf
ytCK5jF0JxCq5oK9rBypj9Iyvjrh47r/304kUNCR53sDuqt4NZ30nZR64KL8ta3x
IOf9snB/x/Eluc5dizEksnNOMj4F11U3Kg73D1sWO4UkvZ9jZL7TQm1qwQARAQAB
tBVRZW9sZSA8cWVvbGVAcW9iYS5sdD6JAlQEEwEKAD4WIQTsfSU3GDEC0HhKjXtc
oeT0CoPuSQUCWvVbNQIbIwUJCWYBgAULCQgHAgYVCgkICwIEFgIDAQIeAQIXgAAK
CRBcoeT0CoPuSbKND/47itklWtsfPiBu93tCu/ybNMeV2zLRYBXn4cYKyffg24xG
WFSjFmZ/MEW9fLwzzPi2vjAZfWAUWP9nRZpznSdMZ4qlsOVpQGWWA3qWGngSrlZn
NdLc1hHTD2vAOWvdxrWQKKf1gFYcrn56vFu1EwH5KtxwTK8brqiGvvhCMMFPnKZq
hOFYUbYoUV19sB8Q4fU2TmJs43u27DMm45YxYlRYHhwA779QQL+JHLxj6tmU07UQ
j1LRpZ51tXCrgpqi801N1PmRCKvplkY7NqG4avFn13hDzJmi1cox5+/bXNtpNiT4
6jvTMi++ORdY8LK3NkyeaZigV7Q2kWixeFUM748HIQmM9Y7aqO7CaJ3JsphpWRFa
juxOS1EfyX6o/WE+ngRUBIf268XacY3rKNr3ouqrNzcMbL50bhR5jVbxjT3pZ7mV
1BdTi0zOVjifNjthhuwY3oKp3Dm94pzbUoQ47YmuZBemETNABV5Y3eEJskMDi5nM
y9VGInoieqL7fHpX/b8jHd7MTJ0Kqw0YeLr8UBpvp/+kZaL7rWNZWBji2+bDfsRS
ULHgqH897Djss+/qH8tQGKfVld6jWYrjT9+lxuGLo5oD9BYXuM1ElqPXZYctSWnq
YgQiIfB65zW7k3mZmy8vNmOzrJ0nofKNWjhfV4P/2JrAGaSh+qVubUsWmh6JXrkC
DQRa9Vs1ARAAo7owF9Gla/eYpNXovJa3LEQpA9nIcXvtNoxji3hlp140kKos1gPj
qpMdJxz6WnFYL/KoaqI/GKkDRl2xYG96GrqijBe3IUSu/S4USp3FbTkdbMPde0aK
rXJ0NiwiHB/fEnwF5Tv4cdji6S8QD2sOxoOSkh/gLRHXgbWmRx0F/7IEZ7z+XEE2
/kOhnhAJIfdsTyIFhfSzEPPhAgXK9VtugrtlU9hNHV46LQHxQRPntHo23bAUptQ4
IbRwQzYZ32HAq/D77KIfizrfqlhhrCG8jS5gh/H5L8y8L2BXqPyOVOW5A64nOv1I
V+clWKCSPY18trywiQ8gmpjsAY1gmg58JLU758eOCSRl+e2SA27sAVQ9E1c0+6nV
1Q95moURrJl6hQ9ZY9mK8tFV03h10J7uA0C4ttWideus3VCbgSMkRMGBPZrCP35N
0pLTd1Rp/RcUYN84hfdIB8P6o4HooiDWNRZYm68cRvbc6JfhwJ24ROtpATtAbPd2
qXjw7R9Bra/jzmhKdtN/J7XNzwMClDigmoW+UzL0k1kO07FZtMGcXVmiCV7DMCdI
gcnacrKB3BMADqKKb8D6Q4WN/wAH2sUR8IPM+pus4CNZsppQ7mOYRh+ZtKc1NUEN
m7bIRCeDF1QMmzbZmE9AakvWv+02heTl1MXk3LlDvx7pwNR8KlP4XaEAEQEAAYkC
PAQYAQoAJhYhBOx9JTcYMQLQeEqNe1yh5PQKg+5JBQJa9Vs1AhsMBQkJZgGAAAoJ
EFyh5PQKg+5J3AIP/jhMTPkRtNaPd57eRWgYQ6QHnQuAKSyabnrnWuaq+PV/1xoT
G9g/l6bEpqZ1On+ykJ2JIQN4Hwf6jkX3YqbxaW5sNWVIf1FrINjgkQhMxElozAro
vq3Yp0dYKta2kxfM2e2qhRlc6yXdIdhdg9pqcl+ZwKnaOmf6CHz1aPDJTyQ7g49n
NQ96RRVZvQDK31crvK8Q2eUMfwolpVVzN7XXvV/CMT6W3WghQsVd3eeCYnqiiDvx
vP4I7TgYL8bPrMf66s7t8UXiSqD0i+xB/emI+iH8RTVKJs253fX12/jL9smanITc
CBj62LmHQ19B/HUR7vaUI4eLl1Pz+jN4H9zVSwDzTflUyftw5gwRuntHbwMM6Cgr
KNxxKo9Snh5/td2ENyt55slhx1Z1H1b9Qbm0PIR65fckRVKRgVAWP8FxGfkfFFKC
ZacmSJkza55VHlJ1Fk35zd04YEzdVNUIHBrZRhtUBb6JzOi6GiUmZ/esCGVFWTW1
E7kNn32pvW4qFAxk8T3I0V4HT9PH76b8QSaPrBRFp6UDWfwB5XmAnAeWtdfCYo98
ZrrhrI9UhCklMSZ7qo2flGRlMod70AQXy0HYJc0HoDjK0QqdNeXNUGVWVTBV0Dp5
9lUAIJC5l4mdAnT0pEmu2YX+mEqXnT6MoPMbPkN6Ucac+k6gcG7aDUcyJs9X
=BW6c
-----END PGP PUBLIC KEY BLOCK-----